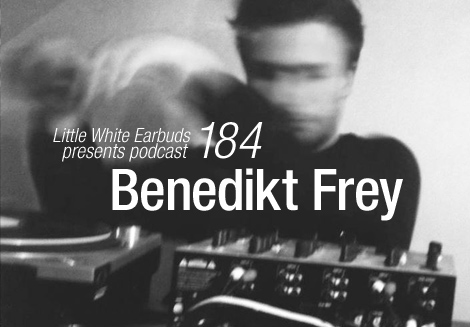 download
tracks:
01. Init, "Untitled Sympathy" [*]
02. Psyche, "The Saint Became A Lush" [Bol Records]
03. Kid Machine, "Night Freaks" [Viewlexx]
04. Benedikt Frey, "Broken" [*]
05. Benedikt Frey, "GDN" [*]
06. Drvg Cvltvre, "My Neck Of The Woods" [030303]
07. Mutant Beat Dance, "Lowlife" [Light Sounds Dark]
08. Juju & Jordash, "Shrublands" [Dekmantel]
09. Joey Anderson, "Above The Cherry Moon" [Avenue 66]
10. Diseno Corbusier, "Golpe De Amistad" (Benedikt Frey Edit) [*]
11. Juju & Jordash, "Echomate" [Dekmantel]
12. Benedikt Frey, "Out of Here" [*]
13. VtotheD, "Untitled" [*]
14. Init, "Blind End" [*]
Smogu chmurę pijanego wykrztusił dla nas Benedikt, tech-house w stylu Cristiana Vogla rozpoczyna ten przystojny miks. Po tym chill-outowym młyneczku miks uderza stronę disco między dancefloorem a kosmosem, z dodatkiem kwaśnawych wkrętek. Smog osadza się na włoskach mego nosa, którym wciągam dźwięk zmutowanego czarnucha. Niemka wodzi za ów nos, spod jej paznokci wylewa się więcej upiornego kwasiwa, które obezwładnia siedzącego obok mężczyznę. Mężczyzna naciera na kobietę, rozpoczynają taniec. A wygibasy to już do burego końca, jasnego rańca. Pijane, zawiesiste tańce silnie drażniącego odpadu radioaktywnego.
source