LABEL: CODES
PAN
Ling - Attachment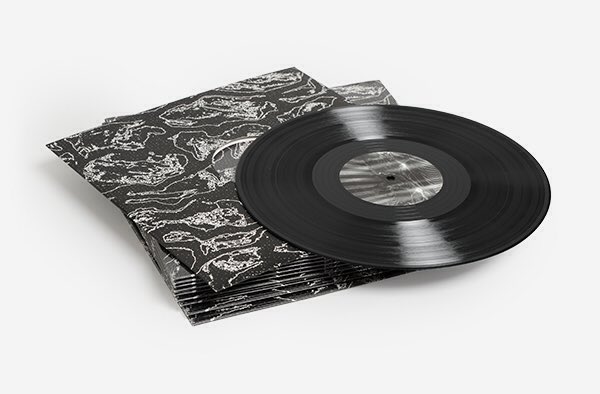 2016 / 12", ep / Codes [DE]/PAN, CDS003
experimental, abstract, grime
fucked-up, swirly, post-AE tracer
[8.5] chrysoberyl
'rotating shells from the sonic hell. fucked-up brainnovatives'
1. Thuril Whir
2. Blue
3. Jezmonite
4. Canthem
W labelu
Visionista
, epkę wydała niebyle pizda,
u boku mecenasa Kouligasa
, jej nie trza kutasa.
Wylała boskie, szklane oceany, aczkolwiek niestety będziem słyszeć tylko i aż ciche peany.
Wróble jak woda w kiblu gromko ćwierkają, przez wrony wyłupione oczy mają.
Pralka z bębnem na zaróżowionego mózgu 1,225 kilo, którego ostro poryło.
Panie, Autechre było pionierem, a
grime ten, sonicznym lśni bajerem.
Monolake, Quake, którego wirnik wryto w urwany silnik giery.
A teraz soniczna oblewa mnie sperma, na modłę lux aeterna.
Oj, dostanie mi się za ten 'wierszyk', nie po raz pierwszy.
Chmara mar, skwar, ludzi-muchomorów czar.
Jakiś gad, elokwentną recenzję mi skradł.
Po odsłuchu Halopopierdolu weź,
zapomnisz bełkot ów,
jebniesz w łóżko,
no i cześć.
Poemat ten
dedykuję wszystkim Paniom z okazji Dnia Kobiet. Okresu obfitości, mocnych kości do fizycznej miłości, drogie Panie.
download
official site
/
Acre / Filter Dread - Interference
[12", ep / 2015 / CDS:001] /
info
!!! sample from the clockwork orange !!!
Kamixlo - Demonico EP
[12", ep / 2015 / CDS002] /
info
past:
/
Visionist, discography of anti-utopia.